Virtual Professional Development:
Student-Centered and Inquiry-Based Instruction in Digital Spaces
Summer 2020
Whether you're planning for hybrid or remote instructional contexts for your classes this fall, our professional development series about student-centered digital spaces has you covered. Discover how to harness positive affordances of online spaces and extend meaningful student learning.
Our professional development series will introduce you to a variety of topics related to student-centered, inquiry-based learning in online spaces. Topics covered will include:
Valuing the unique experiences and skills learners bring to the classroom
Communication in digital spaces (e.g., message boards, social media)
Digital and mobile gameplay
Connecting gameplay and higher-order thinking
Simultaneous navigation of digital and analog spaces
Each topic is divided into two blocks. Sign up for one block or both. Each block will be 1.5 hours. You may sign up for as many – or as few – topics as you'd like. During each workshop, you will meet with the workshop leader and other participants during a live, synchronous session.
Please note that the Block A within a topic is considered to be foundational. The material will not be repeated in Block B. Please be certain that you have the foundational requisite skills and knowledge to sign up for Block B before completing registration.
Flexibility
Choose your topics: Select only the topics that are most relevant to you.
Choose your start date: Start dates are available the beginning in August.
Choose the timing: Select the time options that are best for you.
Economical
Choose individual blocks for $30
Choose individual topics for $50
Choose all blocks/topics for $200
How to Enroll
Review the calendar and topic descriptions below to select your topic(s) or block(s).
Complete the registration form.
Check your email for the invoice. Invoices will be emailed within twenty-four hours of completing your registration
Follow instructions to complete your registration by submitting payment.
You'll receive an email two business days before your selected start date with access instructions.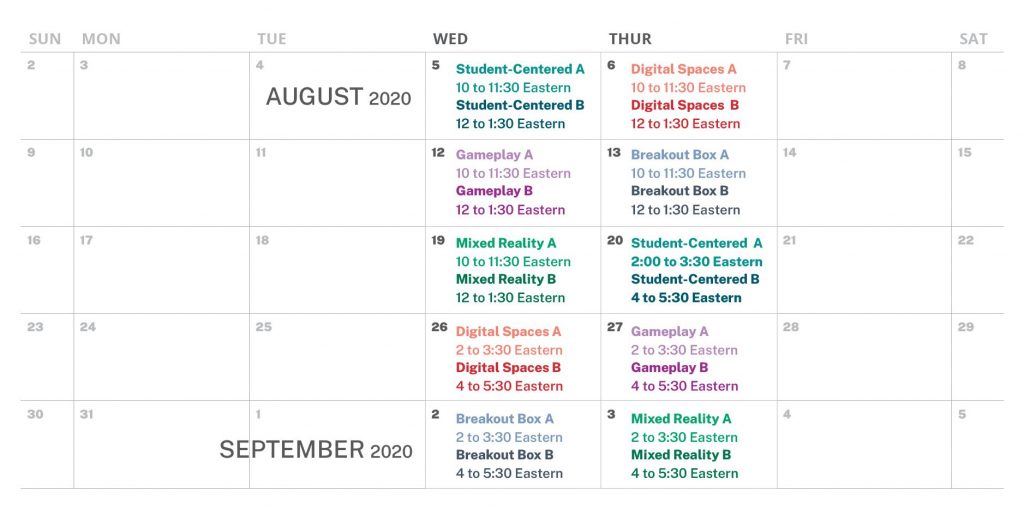 Workshop Options
Student-centered Approaches to Learning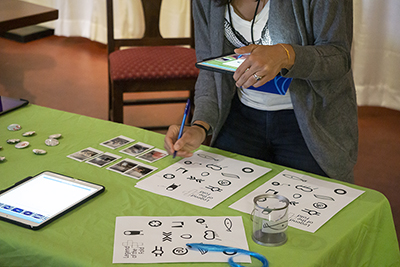 Student-Centered A: Introduction to Student-Centered Classrooms
This 1.5-hour workshop will provide an introduction to classroom approaches that explicitly value the unique skills and experiences that learners bring to the table. Topics covered will include: concept-based approaches to learning, inciting incidents, and the explicit consideration of higher-order thinking in lesson design.
Student-Centered B: Structuring and Operationalizing Inquiry in the Online Classroom
This 1.5-hour workshop will provide experimentation and analysis of approaches to structuring and operationalizing inquiry in the online classroom. Topics covered will include: language learning strategies, pragmatic language strategies, literacy strategies, and thinking routines.
Communication in Digital Spaces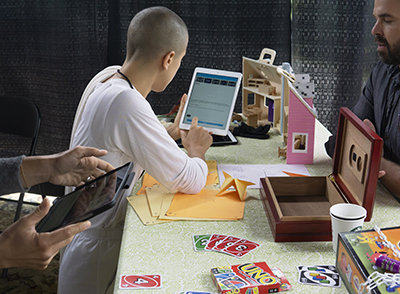 Digital Spaces A: Introduction to Digital Discourse
This 1.5-hour workshop will provide an introduction to empirical evidence related to digital discourse spaces. Additionally, it will provide an overview of Bridging Activities (Thorne and Reinhardt, 2008) and explore their potential to capitalize on the affordances of digital spaces.
Digital Spaces B: Structuring and Operationalizing Digital Discourse in the Online Classroom
This 1.5-hour workshop will provide practical guidance for teachers wishing to incorporate asynchronous communication tools (e.g., discussion boards and social media platforms), synchronous communication tools (SMS messaging), and other digital media (e.g., memes, hashtags) in the online classroom.
Digital Gameplay
Gameplay A: Why Play? The Connection Between Play and Learning
This 1.5-hour workshop will provide an overview of empirical evidence related to the relationship between play and learning and, specifically, how gameplay can promote language learning. Participants will draw connections between gameplay in informal contexts and gameplay in formal contexts.
Gameplay B: Structuring and Operationalizing Digital Games in the Online Classroom
This 1.5-hour workshop will involve participant experimentation and analysis of game-enhanced and game-based approaches to learning in online contexts. Both digital games and game-like apps will be explored.
The Breakout Box: Connecting Gameplay and Higher-order Thinking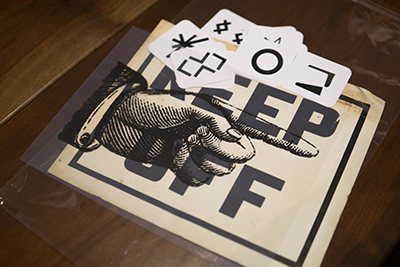 Breakout Box A: Experience and Analyze Breakout Games
This 1.5-hour workshop will include gameplay of an online escape game related to language learning. The gameplay experience will be followed by participant debriefing to draw clear parallels between the experience and language learning.
Breakout Box B: Puzzle and Experience Creation in the Online Classroom
This 1.5-hour workshop will help teachers create their own puzzles and digital environments that promote inquiry-based learning. Experience planning templates will be provided to participants to use and adapt to their own contexts.
Multiliteracies and Mixed Reality: Navigating Digital and Analog Spaces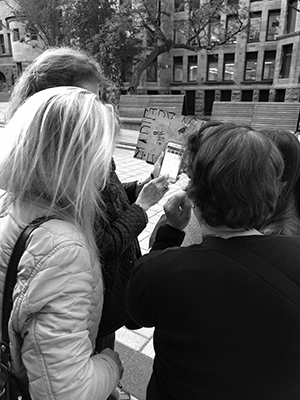 Mixed Reality A: Introduction to Multiliteracies and Place-based Learning
This 1.5-hour workshop will provide participants with empirical foundations related to language learning in mixed-reality environments. Specifically, research related to multiliteracies and place-based language learning will be explored.
Mixed Reality B: How to Create your Own Mixed-reality Experience
This 1.5 hour workshop will provide an overview of how to create mixed-reality experiences within the CASLS VAuLT Modulator. Participants will receive feedback as they create and will be able to work with one another to iterate their work.