CASLS Staff Directory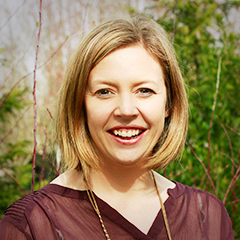 Julie Sykes,
Director
Julie Sykes earned her Ph.D. from the University of Minnesota. She is the Director of CASLS and an Associate Professor in the Department of Linguistics. Her research focuses on applied linguistics and second language acquisition with an emphasis on technological and pedagogical innovation for interlanguage pragmatic development and intercultural competence. She has taught courses on second language teaching and learning, methodology and research, language learning and technology, Hispanic linguistics, and interlanguage pragmatic development.

Julie's experience includes the design, implementation, and evaluation of online immersive spaces and the creation of place-based, augmented-reality mobile games to engage language learners in a variety of non-institutional contexts. She has published various articles on computer-assisted language learning (CALL)-related topics, including synchronous computer-mediated communication and pragmatic development, gaming and CALL, and lexical acquisition in digitally mediated environments. Julie is the recipient of the 2018 University of Oregon Research Award for Impact and Innovation.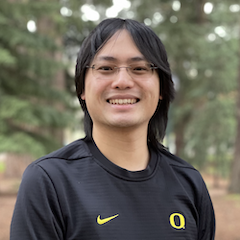 Ryan Chang,
Information Technology Consultant
Ryan Chang serves as CASLS's IT Consultant. Prior to joining CASLS in February 2020, he was a full-stack programmer for the Oregon Career Information System at the University of Oregon. Ryan has extensive knowledge of software development and systems administration, which he uses to support CASLS's projects and services.

In 2015, Ryan was the principal developer for the National Science Foundation Grant "Does Active Learning Build Grit?" at California Polytechnic State University, San Luis Obispo. For the project, he developed both an Android and iOS app as well as the backend systems.

Ryan earned his B.S. in software engineering from California Polytechnic State University, San Luis Obispo. When not at his computer, he enjoys walks around campus and cheering for the Oregon Ducks.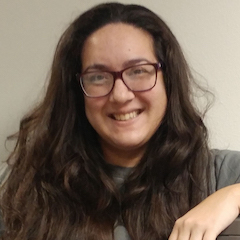 Carla Consolini,
Graduate Research Assistant
Carla Consolini holds a master's degree in applied linguistics from Ohio University. She is working toward her doctorate in linguistics at the University of Oregon, where she received the Promising Scholar Award in 2019. Carla currently serves as president for the Graduate Linguists of Oregon Student Society.

At CASLS, Carla develops curriculum based on the ACTFL guidelines for teaching and learning, striving to incorporate multiple learning modalities while encouraging autonomous learning. She also assists Dr. Sykes with second language acquisition research investigating technological tools to aid language learners in their development of intercultural pragmatic skills. Carla is bilingual in Spanish and English.

When not working at CASLS or completing her Ph.D. studies, Carla enjoys discovering new hiking trails in the Oregon area, connecting with friends and family, and the occasional creative time with watercolors.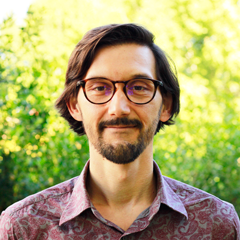 Christopher Daradics,
Development and Learning Strategist
Christopher Daradics's work focused on the enactive, ecological nature of language with a specific focus on the metacognitive and social affordances of functional language training. He has presented and written on strategic language development through mindfulness training, on designing mixed-reality experiences for social benefit, and on labor market development in the language technology sector. He holds an M.A. in the philosophy and history of Western thought from St. John's College and an M.A. in applied linguistics from the University of Oregon.

At CASLS, Christopher leads international teams in various capacities, including curricular integration, design research, and project development. His work is currently focused on developing public-private partnerships around mixed-reality experiences for organizational, social, and community development. Outside of his work at CASLS, Christopher is the curator at Resonance Studio + Gallery, a mixed-modality healing arts center in downtown Eugene.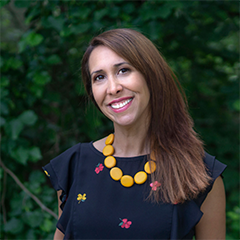 Mitra Dunn,
Graphic Designer
Mitra joined the CASLS team in March 2019. Originally from Iran and a former language instructor, she has been an artist and graphic designer for more than 15 years. Her work has continually covered a wide range of media and scope, from analog to digital, and web design and branding to illustration and environmental graphics. She holds a B.F.A. in painting and graphic arts from the Azad University of Tehran, as well as a M.Sc. in art history from the University of Edinburgh, Scotland. Her work at CASLS has multiple facets, including user interface design and interdisciplinary and mixed reality projects. Prior to CASLS she was the senior graphic designer at the architecture firm SERA in Portland, Oregon.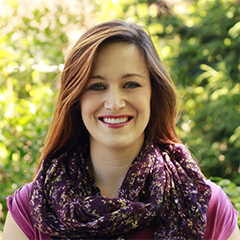 Stephanie Knight,
Assistant Director
Stephanie Knight, assistant director, holds an M.A. in Latin American studies from the University of New Mexico. Her research and development of pedagogical interventions focuses on constructivist approaches to language acquisition and the intentional incorporation of digital and mixed-reality tools in learning experiences. She has taught all levels of Spanish to grades 5-16 and language methodology courses. Before working at CASLS, Stephanie served as the International Baccalaureate diploma program coordinator at a public high school.

Stephanie has designed and implemented mixed-reality communication and language learning experiences for educational and professional contexts. She has published on digital gameplay and mobile applications for language learning and on learning portfolios. She has also presented nationally and internationally on best practices for planning, instruction, professional collaboration, and the intentional incorporation of digital tools in the world language classroom. One of her ultimate goals is the long-term retention of learners in language coursework.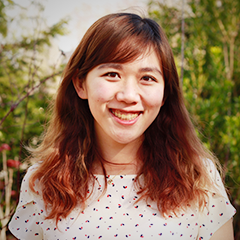 Li-Hsien Yang,
East Asia Programs Director
Li-Hsien Yang earned a M.A. in language teaching specialization, a M.S. in educational technology and virtual schools, and a M.Ed. in K-12 licensure with endorsements in Mandarin Chinese, Japanese, and ESOL from the University of Oregon. She has been part of the CASLS team since 2010, when she worked as a graduate student for the Chinese Flagship Program. Li-Hsien now leads the Oregon International Internship Program and the Oregon Experience Program which provide learning experiences for students studying abroad in the U.S. from institutions in mainland China, Japan, and Taiwan. Li-Hsien is primarily interested in enhancing international students' abroad experiences via internship opportunities and place-based learning approaches. Li-Hsien also works with local school districts to provide feedback on teacher instruction.