CASLS Staff Directory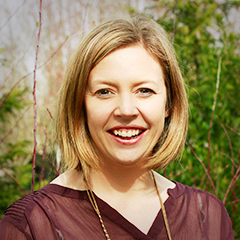 Julie Sykes,
Director
Julie Sykes earned her Ph.D. from the University of Minnesota with a focus on applied linguistics and second language acquisition. Julie's research focuses on the use of digital technologies for language acquisition with a specific focus on inter-language pragmatic development and intercultural competence. She has taught courses on second language teaching and learning methodology and research, language learning and technology, Hispanic linguistics, and inter-language pragmatic development. Julie's experience includes the design, implementation, and evaluation of online immersive spaces and the creation of place-based, augmented-reality mobile games to engage language learners in a variety of non-institutional contexts. She has published various articles on CALL-related topics, including synchronous computer-mediated communication and pragmatic development, gaming and CALL, and lexical acquisition in digitally mediated environments. Julie serves as the UO Scholar-in-Residence and also holds a faculty appointment in the Department of Romance Languages at the University of Oregon.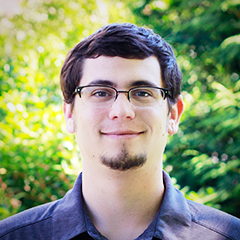 Carl Burnstein,
Software & Systems Engineer
Carl Burnstein has been part of the CASLS team since 2010. He designs, programs, and maintains all of CASLS' online tools and mobile applications in addition to providing user support. Carl graduated from the University of Oregon with a B.S. in general social sciences with a concentration in applied economics, business, and society. He also holds a minor in computer information technologies and a minor in music. While not working at CASLS, Carl serves as a lead developer for the BikeShield app.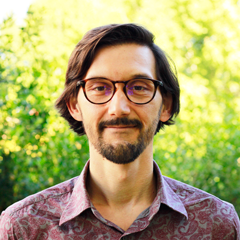 Christopher Daradics,
Language Technician
Christopher Daradics' initial graduate studies began with a masters in liberal arts from the great books program at St. John's College. He joined CASLS in summer 2016 as a graduate teaching fellow studying in University of Oregon's language teaching specialization master's program where his work focused on language pedagogy and second language development. Christopher's research interests focus on the ecological nature of language development with a specific focus on the metacognitive affordances of second language development. Before embarking on his second master's program at UO, Christopher taught special needs middle school students as well as humanities courses in high school and university contexts. His culminating master's project, An Emergent Ecological Curriculum for Study Abroad, was deeply influenced by his world travels, the several digital humanities programs he designed and implemented, and his various attempts at autonomous language learning.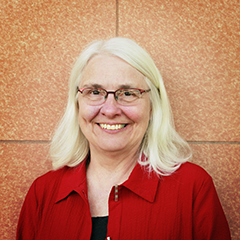 Linda Ellis,
Business & Financial Development Coordinator
Linda Ellis earned her bachelor's degree in anthropology from the University of California, Berkeley. She joined the CASLS team as a grants and contracts technician in 2008. Linda now manages the center's diverse funding structure and uses her business expertise to help CASLS develop entrepreneurial language learning programs. She is the co-owner and co-founder of J. Michael's Books located in downtown Eugene.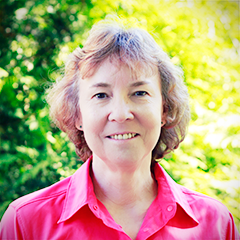 Linda Forrest,
Research Director
Linda Forrest earned her Ph.D. in linguistics from the University of Oregon. She has served as research director since 2005 and worked for the center as a data analyst for five years prior. She has also taught linguistics courses and developed the first online, Internet-based course at the University of Oregon on the structure of English words. Linda leads the center's research on second language acquisition and assessment.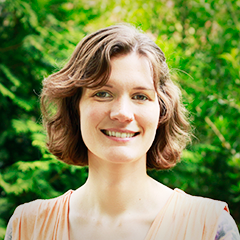 Mandy Gettler,
Associate Director
Mandy Gettler has been leading teams at CASLS since 2003. She currently manages the center's dissemination and outreach, strategic communications, funding structures, and human resources. Mandy is known nationally and across campus for her quick efficiency and attention to detail. She has managed federal, foundation, and private funding sources including three, four-year cycles of two prestigious grant awards: the Title VI National Foreign Language Resource Center (through the U.S. Department of Education) and the Oregon Chinese Flagship Program (through the National Security Education Program). As a result of her efforts, CASLS was the first Title VI LRC to implement Twitter into a strategic communication and dissemination effort and among the first to employ Facebook. Mandy earned her B.A. in English with a specialization in folklore from the University of Oregon and previously served as an editor, and later as publications director, for the Pacific Northwest Council for Languages from 2003-2013.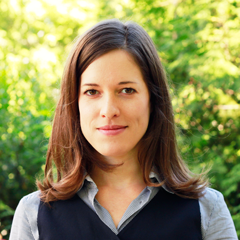 Kathrin Kaiser,
Instructional Designer
Kathrin Kaiser joined CASLS in the summer of 2016. She holds an M.A. in English and German philologies from Heidelberg University, Germany. Her main research interest is the intersection of cognitive linguistics and second language acquisition, where she explores the potential of metalinguistic awareness for more effective language learning solutions. Several years of experience as a linguist, researcher, and teacher in the educational gaming space brought her to CASLS as an instructional designer. Kathrin is currently working with CASLS on a courtesy appointment to explore the potential development of a place-based language learning mobile application for native American languages.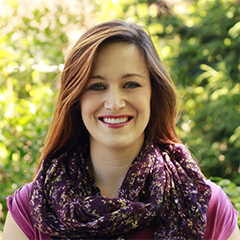 Stephanie Knight,
Assistant Director
Stephanie Knight holds an M.A. in Latin American studies from the University of New Mexico. Before joining CASLS in 2015, Stephanie taught all levels of Spanish to students in grades 5-16 and served as International Baccalaureate Diploma Programme Coordinator at a high school in Nashville, Tennessee. Stephanie fulfilled the role of Diploma Programme Caucus Chair for the Tennessee International Baccalaureate Association and continues to work on the teacher advisory board for the Vanderbilt Center for Latin American Studies. Throughout her career, Stephanie has been motivated by increasing educational access for under-represented populations of students in advanced secondary contexts and post-secondary contexts. As an outgrowth of this motivation, Stephanie has presented nationally and internationally on best practices for planning, instruction, professional collaboration, and the intentional incorporation of digital tools in the world language classroom. At CASLS, she explores her passion through the development of curricula and pedagogical supports, seeking to harness the power of digital tools to promote language acquisition and the retention of learners in language coursework.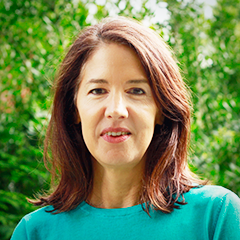 Kim Larsen,
Office Specialist 2
Kim Larsen joined the CASLS team in January 2016. She provides support for CASLS initiatives and helps manage the center's business and administrative functions. Prior to CASLS, Kim was Conference Planner and Communications Editor for the non-profit Fanconi Anemia Research Fund. She earned bachelor's degrees with honors in anthropology and geography and a certificate in European studies from the University of Oregon. Having hosted international students and traveled broadly, Kim understands the importance and challenges of cross-cultural communication.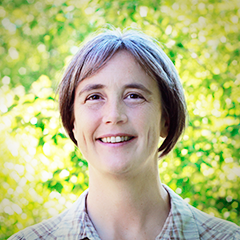 Lindsay Marean,
InterCom Editor
Lindsay Marean, who holds a master's degree in linguistics from the University of Oregon, is the CASLS InterCom editor. She taught Spanish in grades 1-12 for five years, supervised pre-service second language teachers for five years, and worked as a teacher trainer and curriculum consultant with indigenous California communities for two years. Lindsay is active in documenting and revitalizing Potawatomi, her heritage language, and Paka'anil, a California indigenous language.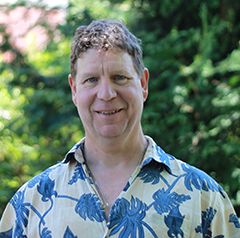 Scott Morison,
Educational Software Engineer
Scott Morison earned his B.A. in computer science from the University of Redlands. He holds certifications in Oracle database modeling and relational database design, Windows NT administration, and J2EE programming. Scott has over twenty years' programming experience, specializing in web application and backend database design and, most recently, mobile app design and development. He has seasoned expertise in Linux server stack installation and customization. Prior to working at CASLS, he served as the senior applications specialist for Symantec Corporation. He now leads the CASLS technology team in developing tools for language education.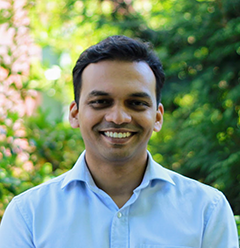 Fazil Parappurath,
IT Associate
Fazil joined CASLS team in January 2017. He provides user support and works on the development of CASLS online tools. Fazil has over 9 years of experience in server & network administration, website development, and programming at various organizations. He has previously worked at Cisco Systems and served as a product management intern at Cognitopia LLC, an educational app development company based Eugene, Oregon, that specializes in program development for cognitively disabled individuals. Outside of CASLS, Fazil is involved with the energy sector startup company, R2BMicrogrids.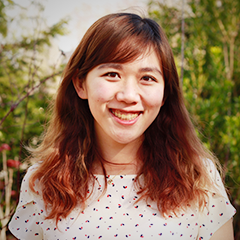 Li-Hsien Yang,
East Asia Programs Director
Li-Hsien Yang earned a B.A. in linguistics and Japanese, a M.A. in language teaching specialization, and an M.S. in educational technology and virtual schools through the University of Oregon. She has been part of the CASLS team since 2010, first working as a graduate student for the Chinese Flagship Program. Li-Hsien now leads the Oregon International Internship Program (OIIP) for institutions in Mainland China, Japan, and Taiwan. In addition, she helps develop Chinese language learning curriculum.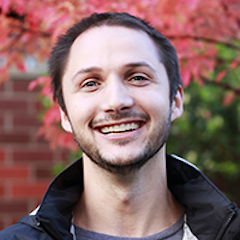 Zach Patrick-Riley,
Graduate Employee
Zach Patrick-Riley is a graduate student in University of Oregon's Language Teaching Studies M.A. program. Zach has a CELTA certificate from Cambridge and earned a B.A. in psychology from Lawrence University. He has been teaching English since 2009, both in K-12 settings and international language schools. He most recently was a teacher and teacher trainer for two years in Brazil. He is primarily interested in using strategy instruction to empower students' autonomy as well as developing curriculum designed to enhance students' pragmatic and intercultural competence.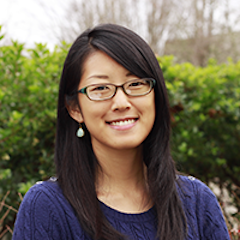 Misaki Kato,
Graduate Employee
Misaki Kato earned an M.A. in language teaching from the University of Oregon and is currently a Ph.D. student in linguistics. Her research interest is speech production and perception in adult second language acquisition. Particularly, she is interested in what factors affect second language speakers' speech production and how various characteristics of their speech are perceived by native listeners and other non-native listeners. Misaki has taught university level Japanese for two years and English to international students for one year at the University of Oregon.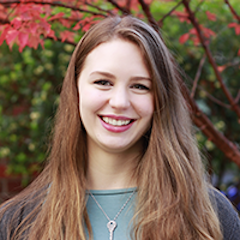 Isabelle Sackville-West,
Student Employee
Isabelle Sackville-West is an undergraduate student at the University of Oregon pursuing a double major in linguistics and Mandarin. Her primary areas of interest include language pedagogy and second language acquisition. Isabelle spent two months in Beijing as a participant in the Princeton in Beijing 2016 summer program. The experience led her to more deeply pursue Chinese linguistics, pragmatics, and interlanguage. After spending the 2017 summer term as a CASLS Fellow, Isabelle joined the team as a student employee. In addition to her work at CASLS, Isabelle is a member of the Chinese Flagship Program, a computer-based note taker for the UO's Accessible Education Center, and a full-time student.